February 1-3, 2018
River of Life Worship Center | Spotsylvania, VA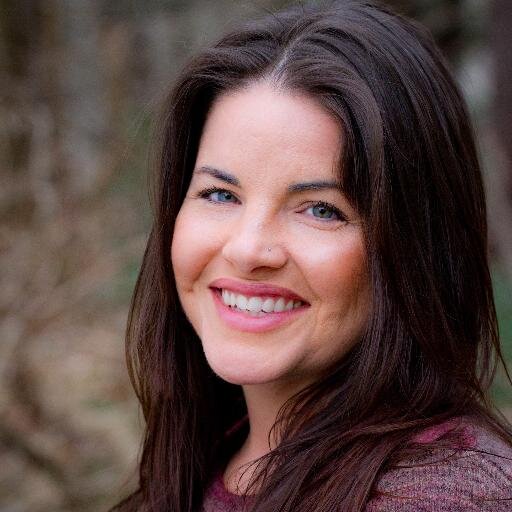 SPEAKER: Halee Gray Scott
Halee Gray Scott, PhD, is an author and independent social researcher who focuses on issues related to leadership and spiritual formation. She teaches seminary courses in spiritual formation, theology, and leadership in seminaries across the country. Her writing has appeared in Christianity Today, The Washington Post, Christian Education Journal, Real Clear Religion, Relevant, Books and Culture, Outcomes, and Intervarsity's The Well Her book, Dare Mighty Things: Mapping the Challenges of Leadership for Christian Women is based on her research on men and women in the workplace. She lives in Littleton, CO, with her husband, Paul, and their two daughters, Ellie and Viv. When she's not writing or teaching, she is usually randomly Googling, baking challah bread, running, or doing Crossfit. Follow her on Twitter at @hgscott. Soli deo gloria.
Halee's book, DARE MIGHTY THINGS; Mapping the Challenges of Leadership for Christian Women
---
REGISTRATION INFORMATION
Choose to attend the VOICE Credentialed Women Conference (for credentialed women and those entering the credential process), the Element Conference (for all ministry women), or both!
EARLY REGISTRATION BY JANUARY 15:
$49.00: VOICE Credentialed Women Leadership Conference
$60.00: Element Conference
$100.00: BUNDLE (Both VOICE & Element Conference)
REGULAR REGISTRATION BY JANUARY 30:
$65.00: VOICE Credentialed Women Leadership Conference
$70.00: Element Conference
$125.00: BUNDLE (Both VOICE & Element Conference)
AT THE DOOR:
$75.00: VOICE Credentialed Women Leadership Conference
$80.00: Element Conference
$150.00: BUNDLE (Both VOICE & Element Conference)
NO REFUNDS. (If you are unable to attend, you may share your registration with a friend.)
---
WORKSHOPS
LIVE WELL
Presenter: Sue Schlesman
Sue Schlesman ministers with her husband Shane at West End Assembly of God in Richmond, VA, where Shane is lead pastor. Sue regularly teaches Bible studies and classes, speaks at conferences (local and foreign), and blogs. Sue has written widely for church and school settings, as well as various online and print publications. She is passionate to share God's love and inspire believers to impact their world for Christ. You can find her at www.susanwalleyschlesman.com and www.7prayersthatwork.com.
LOVE WELL
Presenter: Ellen Cannon M.Ed.
A missionary since 1986, Ellen is the co-founder and Director of Oasis Center, a ministry of creative witness and compassion for immigrants and refugees in Madrid, Spain. Ellen helps believers to cross the barriers of culture, race, and religion to learn to respect and love others. In addition to their present ministry, Ellen and Mark, her husband of 28 years, have pastored in the US, church planted in Mexico. Ellen is very proud of their three adult children, Katie, Emily and Tim who are all vibrant, caring believers.
LEAD WELL
Presenter: Angela Donadio
Angela's passion is motivating others to "Make Your Life Matter No Matter What." She loves to see people embrace their full potential in Christ through her music, her message and her mission. Angela ministers with passion, drawing from her years of leading worship and teaching God's Word. She encourages others through her weekly devotional blog, "The M & M's of Life," and CD projects.

SCHEDULE
VOICE CREDENTIALED WOMEN LEADERSHIP CONFERENCE
Thursday, February 1
1:00 PM - Doors Open
2:00 PM - Session 1: Halee Gray Scott
5:00 PM - Dinner (included)
5:30 PM - Session 2: Halee Gray Scott
8:00 PM - Q&A with Halee and wrap-up

Element Conference
Friday, February 2
1:00 PM - Registration
1:30 PM - Workshops Begin
1:30-2:30 PM
Live Well
Love Well
2:30-3:30 PM
Live Well
Lead Well
3:30-4:30 PM
Love Well
Lead Well
4:30 PM - Free Time/Dinner on your own
6:30 PM - Meet and Greet
7:00 PM - SESSION 1: Halee Gray Scott
9:00 PM - Afterglow Dessert Social

Saturday, February 3
9:00 AM - Meet and Greet
9:30 AM - SESSION 2: Halee Gray Scott
11:15 AM - Special Brunch to Honor Johnese Burtram
1:00 PM - Dismiss
HOTEL OPTIONS
Rates at each location:
$75 + tax, register by 1/26/18, stating you are with the Element Conference.
Hampton Inn & Suites Fredericksburg-South
4800 Market St.
(540) 898-5000.
Country Inn & Suites Fredericksburg-South
5327 Jefferson Davis Hwy.
(540) 898-1800